Who We Are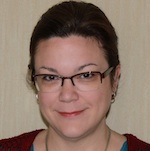 Dee Cook was elated to discover the world of interactive storytelling because, at that moment, she finally discovered what she wanted to do when she grew up. A fish out of water with lofty ideals and meta-theorizing, Dee finds herself most at home with her sleeves rolled up and the grease of a good story under her fingernails.

In the last several years she has written, designed, and consulted on a score of alternate reality games, extended realities, and marketing campaigns, most recently Stephen King's Bag of Bones, Discovery Channel's Deadly Affairs. World Without Oil, EA's Dead Space, and HBO's True Blood. She has also spoken at SXSWi and ApolloCon about Alternate Reality Games.

"Dee understands trans-media storytelling as well as anyone and, more importantly, she can translate that understanding directly into kick-ass creative executions. It's a very potent mix." - Gregg Hale, Founding Partner, Campfire

"Dee is an ARG God who comes down from the mountaintop to give mortals a sip from her Goblet of Awesomeness. If I wasn't married I would woo Dee and become her golden love slave. Yes, she's that cool." - Brian Cain, Creative Director, Campfire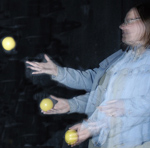 Marie Lamb has been a force in alternate reality games since her days as a player during The Beast, and soon jumped into community management and game development with grassroots games like Lockjaw and Chasing the Wish. Her professional credits include the award-winning World Without Oil and Ruby's Bequest.

Marie's greatest strength is creating stories that engage and captivate the audience. She is a forum administrator at Unfiction.com, and the Associate Editor at ARGNet, the leading news blog for alternate reality games and related new media. She has appeared many times on the ARGNetcast, and is on the planning committee for ARGFest-O-Con. Marie is a member of the International Game Developers Association and their ARG Special Interest Group.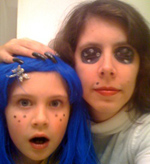 Michelle Senderhauf is one of the leading experts in alternate reality game design, having worked on over a dozen successful campaigns since the genre first blossomed in 2001. She specializes in crafting words, artwork and video to create believable characters that players will fall in love with.

Some of the recent alternate reality games Michelle has worked on include World Without Oil, a serious game about a fictional peak oil crisis; Ruby's Bequest, an immersive storytelling experience about caregiving; Dark Waters, a training program for the U.S. military; and Unnatural Selection, a marketing campaign for the Magnolia Pictures film, The Host.

Michelle has spoken at ARGfest and is a staff writer for argn.com, the largest online resource for players of alternate reality games.