Projects
Dog Tale Media's team members have been making Alternate Reality Games and transmedia projects since 2003. 



Client: Ford via Undercurrent
Project: Focus Rally: America (2011)

Dog Tale Media partnered with Undercurrent and Team Detroit to provide online community management services, as well as on location support for a visionary marketing campaign accompanying the launch of the 2012 Ford Focus. The campaign, created in conjunction with the creators of "The Amazing Race," pitted six teams of drivers against each other in a contest to win $100,000 and two 2012 Ford Focuses.

Some of Dog Tale Media's responsibilities during this groundbreaking campaign were: to manage the online community via the FocusRally.com site, Facebook, and Twitter; administer, both in person and via phone/SMS, the live event challenges that the contestants met at the end of each Rally leg; attend to support mail and liaise with the technical team in order to resolve user problems; relay concerns from the contestants to the technical team; and document both metrics and player reactions for presentation to the client.




Client: ITVS
Project: World Without Oil (2007)

A serious game for the public good developed by Ken Eklund, which imagined a large-scale oil crisis, played out online for 32 weeks. Marie, Dee and Michelle created and acted as characters in the backstory drama, interacted with players and developed media (blogs, video and images) to propel the game forward each week. 

WWO was presented by ITVS Interactive and funded by the Corporation for Public Broadcasting. It won several awards, including Best Website in Activism at SXSWi.




Client: HBO via Campfire
Project: True Blood (2008/2009)

Dee wrote blog copy and video scripts as well as managed an online community for Bloodcopy.com, a blog set in the fictional universe of HBO's True Blood.

Over the course of the campaign, Campfire won ad:tech's Best Integrated Campaign and four International Advertising Bureau's MIXX Awards.




Client: Institute for the Future
Project: Ruby's Bequest (2009)

A five week project by United Cerebral Palsy and the Institute for the Future that asked the public to consider the future of caregiving and health care, and encouraged them to participate in an on-line platform for sharing ideas and stories. Marie, Dee and Michelle each developed characters, wrote blog entries and vetted player submissions.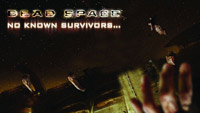 Client: EA Games via Deep Focus
Project: Dead Space: No Known Survivors (2008)

Dee created several puzzles to be scattered among the body parts at noknownsurvivors.com, a promotion for EA's Dead Space. The puzzles were integral in allowing website players to advance on the leaderboard and win prizes at the end of the campaign.

No Known Survivors won Deep Focus a Communicator Award of Excellence in 2009.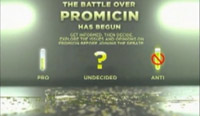 Client: USA Network via Campfire
Project: The 4400: Battle Over Promicin (2007)

Dee wrote video scripts, blog entries, forum entries, emails, newsletters, SMS messages, and other copy, and both Dee and Michelle vetted and edited hundreds of user-submitted entries about their "Promicin"-induced powers. 

This campaign won Campfire a Bronze at the International Advertising Bureau's MIXX Awards.




Client: Magnolia Pictures
Project: The Host: Monster Hunter Club (2007)

Dee and Michelle wrote character blogs, emails, and forum entries as well as installed, designed, and maintained websites for a classic ARG designed by Dave Szulborski to promote the US release of the Korean film, The Host.